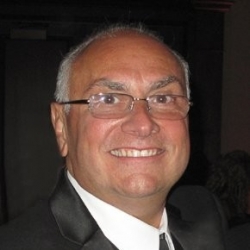 Latest posts by Steve Coppola
(see all)
This year presents opportunities for new beginnings, and your home security can be part of that. Here are some ways you can manage your security tools in new ways that enhance your home life as the year continues.
Make Deliveries Safer
More homeowners are relying on delivery services than ever before. Today, we're not only having packages delivered; we're having everything delivered from our meals to our groceries. However, there's evidence that shows some concerns remain about the safety of the practice.
Consider these statistics:
68% of people say they don't open their door unless they're certain they know who's on the other side.
35% of people don't open the door until the driver leaves.
31% of homeowners are worried about potential burglars posing as delivery drivers.
Taking those concerns into account, it's clear there's a need for additional front door security. That's where the doorbell camera accessory comes in. A doorbell camera lets you see more and know more about what's happening on your porch, as it's happening. Does the person walking toward your house in uniform have an actual package in hand? With a doorbell camera that sends video to your phone, you'll know without answering the door. Tap on your smartphone alert to see it in real time.
Find Your Balance 
Many people have found more work/life balance over the past year, thanks to new work-from-home policies and other cultural resets. With smart home security management, you can gain even more balance from your security system.
Smart home security technology puts your home to work for you with intuitive security, lights, locks, heating and more. You can put your entire home on autopilot, so there's less worry and more time for the things that matter.
Increase Your Comfort 
Another change that's emerged from the new normal is the way we dress for work, especially if we work from home. Today, more of us are dressing up on top for virtual meetings while keeping everything else cozy with loungewear. Now, imagine if your home knew your most comfortable settings for your entire routine: working, eating, sleeping and stepping out.
When you enable the Scenes feature that comes with our smart home security systems, your home can know what makes you comfortable and act on it automatically. It can learn what temperature you want at bedtime, and what bedtime is so that the lights go off and the alarm is set. In 2021, you owe it to yourself to make your home as comfortable as possible. Scenes can do that for you.
These are some great ways to manage your safety and security for maximum benefit throughout the year. For questions on any of the features here, call APB Security today. We'll be glad to speak with you.
About APB Security Systems, Inc.
APB Security Systems, Inc is a family-owned, full-service alarm and automation company that's been in business since 1977. We provide professional, efficient service and have a central monitoring center in the NYC metro area. With trained technicians and personable service, we're your first choice in security and automation.