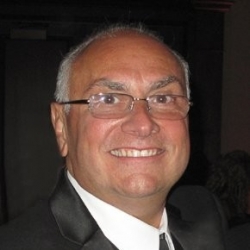 Latest posts by Steve Coppola
(see all)
Wouldn't it be great if there was a button that did difficult tasks at home for you? There may not be one that cleans house or mows the lawn, but there is one that can perform your home automation tasks. It's called Scenes, and it actually gives you a total of four buttons – one for each of your most important times of day. Here's what those times of day are, and the button that can help you make each one simpler.
Waking Up
Good morning! When it's time to wake up, you may want certain lights in the house to come on automatically. The Wake Up button can do that. Maybe you want to raise the temperature in the house a bit as everyone gets ready; the Wake Up button can do that, too. And of course, you'll need to disarm the system as everyone leaves the house. All of that can be done with a single tap.
Arriving Home
Coming home to your loved ones should be the best time of day, and this button can make it even better. By tapping on the Home button, you'll be commanding your system to turn on the interior lights and unlock the smart lock on the front door. That means no searching in the dark for keys, and no quickly flipping the lights on as you run into the house. You'll enjoy safe, comfortable entry into your home – well-lit, warm and welcoming.
Leaving for Work
When you leave for work and school, the Away button is what you use to make your house secure for the day as it sits empty. By tapping on the Away button, you'll be arming the alarm, locking the smart lock on your front door, closing your garage door and turning down your thermostat to keep utility costs down. Now, you can go about your day with the assurance that everything is safe at home.
The Family Bedtime
When everyone in your household is ready for bed, you'll want to turn the lights off and lock up the house. By tapping on the Sleep button, you can do both of those things at once – along with turning the thermostat down so the house stays comfortable without using too much energy. Of course, you can also set the alarm with the Sleep button to keep the family sleeping safe and sound.
With the ability to streamline your home management functions at the most important times of day, the Scenes feature can help you make home life simpler and safer for your whole family. To learn more about this feature, call APB Security. We'll be glad to tell you more.
About APB Security
APB Security Systems, Inc. is a family-owned and operated, professional, full-service alarm and home automation company in business since 1977. We provide expert custom installation, service, and monitoring of security and automation systems for both residential and commercial clients.