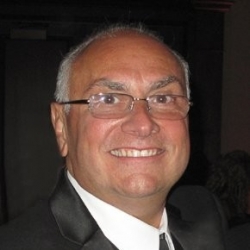 Latest posts by Steve Coppola
(see all)
You're an intelligent, capable homeowner. Maybe you think that's everything you need to handle an at-home emergency all on your own. But the reality is, most people need active support, especially if the emergency is a break-in or a fire. When one of these events happens, your number one job is to get yourself and your loved ones out of the house safely. Dialing 911 on top of that is simply too much for one person. If you have a monitored home security system, there's good news: Your system will do that part for you.
Your First Priority
Let's say your monitored home security system alerts you to a fire in your house. Instinctively, you know that rescuing those inside is your first priority. At the same time, someone needs to call the fire department. That's where your monitored security system has already done the job. By the time you get your animals to safety, fire crews are already on their way to save your home. You didn't have to make a hard choice between calling 911 and coming to their rescue.
How Security System Monitoring Works
If there's a burglary or fire at your home, a monitored security system will send an emergency signal to the monitoring center where security dispatchers are ready to respond. They swiftly evaluate what's happening and summon your local first responders to the home. You'll get a smartphone alert in real time, which is likely to be what alerts you to the fire in the first place.
The New Smart Signal Feature
Now, with the new Smart Signal feature, you can send an emergency signal to the monitoring station directly from your phone. If the emergency is a break-in while the system is unarmed, you can contact the monitoring center yourself with a tap on your phone. Talk about having a lifeline at your fingertips.
For questions about these and other features of security system monitoring, contact APB Security today. We'll be glad to explain what we can provide.
About APB Security
APB Security Systems, Inc. is a family-owned and operated, professional, full-service alarm and home automation company in business since 1977. We provide expert custom installation, service, and monitoring of security and automation systems for both residential and commercial clients.