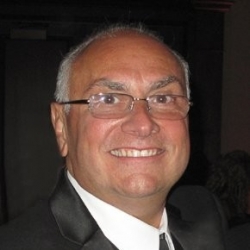 Latest posts by Steve Coppola
(see all)
Your security system is there to protect your home from break-ins. But what happens if an intruder targets not only your home, but your security system itself? In this burglary tactic, known as "crash and smash," the intruder breaks into the home, then smashes the home security panel to prevent the system from activating. The end game, of course, is for the intruder to get access to what they want without the system calling for help.
Is there a way to stop it?
There is. It's called crash and smash protection, and it ensures that your security system will still call for help even if a crash and smash has taken place. The service is made possible by cloud security technology, rather than a traditional alarm signal.
How does it work? When a break-in happens and the security system starts its countdown to alarm activation, the platform detects whether the system is online or not. If it's offline, then the platform knows to treat it as a suspected crash and smash. It then calls for help with a special crash and smash alert.
What happens next?
The crash and smash alert goes to the monitoring center the same way a traditional signal would, ensuring that police can get to your home just as quickly as they would for any other alarm event. As the homeowner, you'll get an alert to your smartphone so you'll be aware of the break-in and your system's response to it. The intruder, of course, won't know what's happening until police arrive – and that's exactly what you want.
How do you get it?
Crash and smash protection is available exclusively from the maker of our smart home security systems. To add it to your home security package, contact us today. We'll be glad to assist you.
About APB Security
APB Security Systems, Inc. is a family-owned and operated, professional, full-service alarm and home automation company in business since 1977. We provide expert custom installation, service, and monitoring of security and automation systems for both residential and commercial clients.