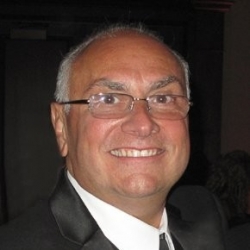 Latest posts by Steve Coppola
(see all)
The past year has been a wild ride, and many of us are looking for ways to find more peace in the year to come. For some, that means getting more sleep or kicking a bad habit. But what about simplifying our home lives? We have smart home security that can help. Check out these ideas for simplifying your life with home security on your side.
Improve your coming home routine.
Some of us are unable to work from home right now. The good news is, the routine of arriving home after work can become easier and more enjoyable. With the Scenes feature, your smart home security system can detect when you're nearing home; then, it can trigger your front door lock, garage door, indoor lights and security system to respond accordingly. By the time you walk up to the door, it can be unlocked. You'll open it up and see a well-lit house, and the thermostat can be at the temperature you want at the end of a long day. This is a great way to improve your coming home routine.
Dish out chores…to your system.
Everyone in the family should have their fair share of chores. But that doesn't mean everyone should be spending all their time at home doing manual tasks – especially when those tasks could easily be automated. Sure, human hands are needed to take out the trash and make all the beds. But with smart home security, you can dish out those time-consuming tasks like:
Turning on lights upstairs and down.

Adjusting the thermostat throughout the day.

Arming and disarming the security alarm.
Assigning these tasks is as simple as programming your system to do them at the times you dictate every day. And once you have these tasks on autopilot, you'll have a lot more time to enjoy your home and family.  
Prepare for unforeseen emergencies.
One lesson that 2020 taught us is that everything can change in an instant. If you've noticed home safety updates that you need to make, such as new smoke alarms and carbon monoxide detectors, you can take care of those as you update your home security system. Let us know if you need help upgrading your devices and implementing smart home security.
This is the year to simplify your life. When it comes to using smart home security to achieve your goal, we can help. Call APB Security to discuss any of the technology here.
About APB Security Systems, Inc.
APB Security Systems, Inc is a family-owned, full-service alarm and automation company that's been in business since 1977. We provide professional, efficient service and have a central monitoring center in the NYC metro area. With trained technicians and personable service, we're your first choice in security and automation.