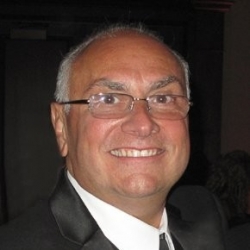 Latest posts by Steve Coppola
(see all)
Home security systems are an investment – and as every homeowner knows, researching any investment ahead of time is important. But with some investments, a homeowner may silently wonder, "Is this really worth it?"
When it comes to a home security system, the answer is yes – as long as it's a professionally installed and monitored system.
Here are some of the most important reasons why professionally installed and monitored home security is a worthwhile investment for you to make in 2021. 
Protection from burglars and intruders.
FBI data shows that more than 1.4 million burglaries occur in the United States each year. That's shocking, but even more surprising is the fact that 27% of break-ins happen while someone is actually home. A professional home security system helps deter criminals from breaking in, especially if it's clear that cameras are present. If one of them is bold enough to attempt a break in regardless, a professionally monitored system will trigger the audible alarm while also calling the 24/7 monitoring center.
Protection from fire and carbon monoxide.
Preventing break-ins is a key part of home security, but a complete security system will also notify you in the event of a house fire. The system contains fire protection technology that communicates with your smart smoke detectors. If excessive smoke is detected, an alarm will sound and the monitoring center will know right away so the fire department can be contacted.
The same is true for deadly carbon monoxide, an odorless gas that most people don't know is present until they experience physical symptoms. Your system can alert you and the monitoring center of carbon monoxide in your home and send help right away.
Advantages for home value and insurance.
Any investment in your home should be one that will also increase its resale value. A professionally installed home security system can do that, especially if it's a wireless system that includes cameras and other smart home technology.
Another financial advantage of home security is a discount on homeowner's insurance. Insurance companies are favorable to security systems because their crime deterrent qualities protect the value of the home.
Savings on energy bills.
This is not true of all home security systems, but it's certainly true of systems that are equipped with smart thermostats and lighting. To save on energy bills, ask about a smart home security system that includes these devices.
A basic burglar alarm is not an investment in your home, but a complete home security system is. To discuss your options for a security system with a professional monitoring service, security cameras and smart home devices, contact us today. We'll be glad to tell you more.
About APB Security Systems, Inc.
APB Security Systems, Inc is a family-owned, full-service alarm and automation company that's been in business since 1977. We provide professional, efficient service and have a central monitoring center in the NYC metro area. With trained technicians and personable service, we're your first choice in security and automation.